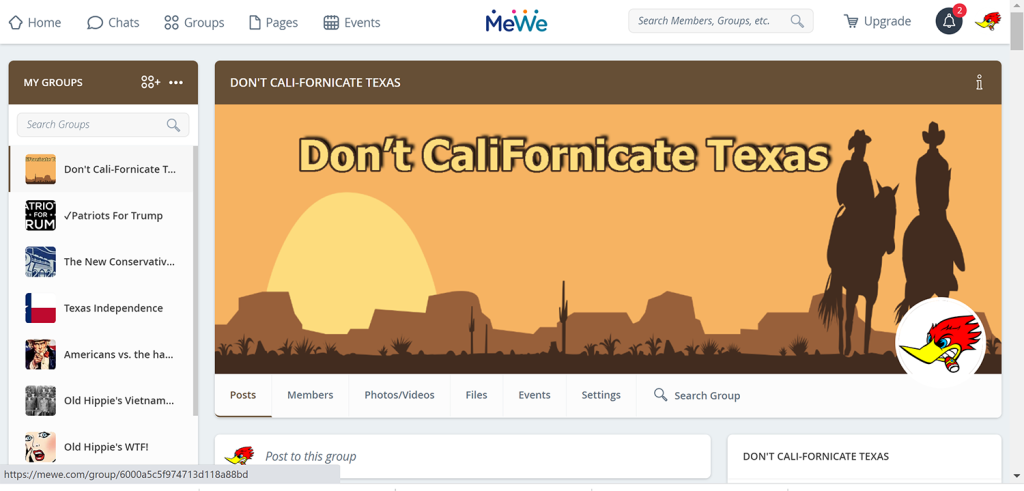 I'm so done with Fascistbook, even if my family and friends are followers who don't care the FBI funded the creation Fascistbook to hand citizens reely give them photos, Geolocations, work, friends family…
I've been on Mewe for over two years, have had only one account, and never had a post removed or get suspended. Patriots do not support Facebook with their presence, and Mewe is the place they're moving to.
There is a group on Mewe to discuss the Californication of Texas. We hope to see over there soon.